2020 Winner Rick Merrill Attorney Dream Scholarship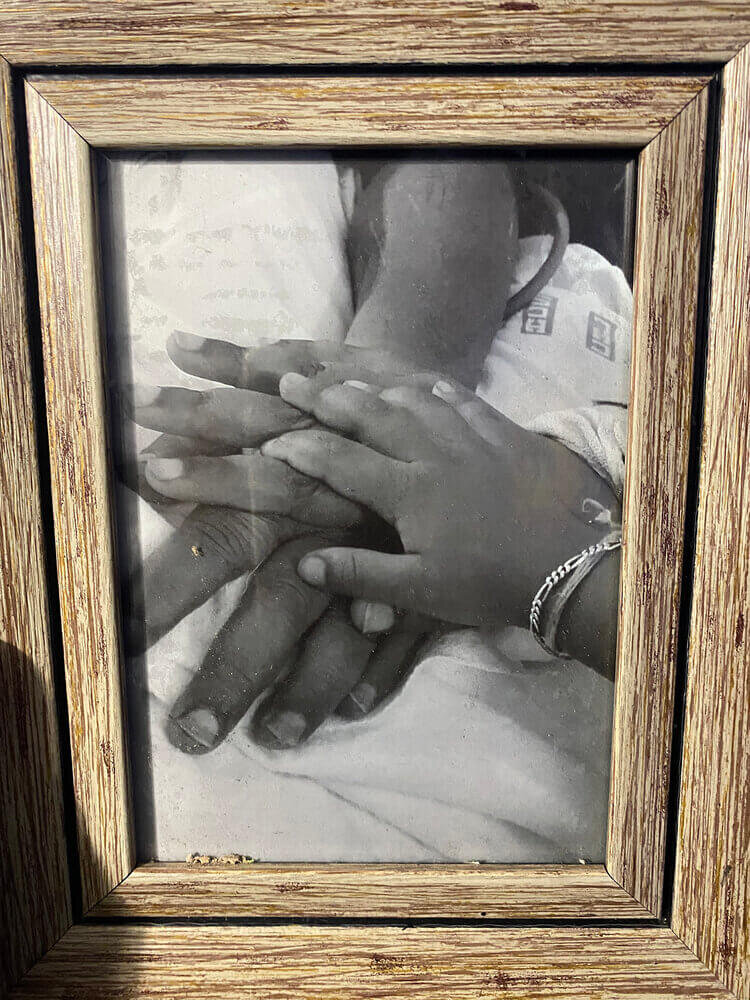 The Attorney Rick Merrill Dream Scholarship
The Dream Scholarship was started in 2016 to help support the dreams of a current high school or college student looking to make a difference through the pursuit of their passion.
Applicants were asked to submit a picture with a caption that in combination shares their dream and shows how it makes a difference.
Each year we present a $1500 scholarship to applicant who provides the most creative photo or image with a caption to explain their dream.
2020 Winner Shelvina Singh
This is a picture of my Papa's last day on earth. His hand is on the bottom (past), mine is the middle hand (present) and my son on top (future). This picture represents 3 generations.
Growing up I always wanted to be able to help everyone and if I saw someone sad it would make me sad. My dad always wanted me to do something that would benefit others but life had other plans for me. Now I am 31 years old and back in college to pursue my dream to be a nurse. I know how much it would make my dad proud. I got my high school diploma at 30 years old and now on my way to a nursing degree.
The reason I chose this picture is because my dad holds my past, I am my present and my son is our future. My son is the reason I got it together and went back to college to get my degree. This hasn't been an easy journey with everything that is going on at the moment but I know the day I get my degree my Papa will be so very proud of me.
Congratulations to our Winner.
We wish you well in your efforts to become a Registered Nurse.
Special Thank you.
This year we would like to thank Mary and Bruce Nemeth and Mr. Hur for partnering with Rick Merrill to provide this scholarship.
Want To Hear More From Rick…
You can connect with us on social media at any of the networks below.
Sign up for the Monthly Newsletter.